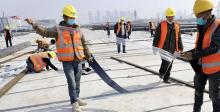 Contractors face an industry that has been drastically changed by the both public health and economic effects of the pandemic.
 
From a renewed emphasis on jobsite safety to longer project delivery times and the increased influence of organized labor, the virus has upended many facets of the industry. Companies that try to return to a business-as-usual mentality will face a harsh new reality.
Here are eight ways that COVID-19 has altered the construction industry for the near future and beyond.