Dear Friends,
It's been my pleasure to serve the membership as IFCA's Executive Director for over 20 years. What I like the most about IFCA is YOU! I also like that every day is different, every member is different and every task that IFCA works on has a different impact on our membership and on our industry.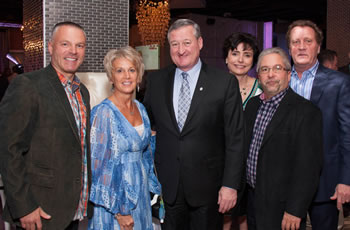 Mayor Kinney joins IFCA Members and friends at the 2016 Finish First Awards

2016 Annual Friends of the Industry Golf Outing
I'm both proud and happy that our cityscape has been created by many of IFCA's Members. Our Members play a significant role in shaping not only our city, but also the communities in our counties.

IFCA's Members care about professionalism, safety, quality, budgets, training, and schedules. We are certain that our Members' performance will impress any customer. We also have great relationships with our union partners, who are as anxious as us to create new work opportunities.

Please contact IFCA to learn more about our association.
Sincerely,